5-star hotels in East of England
---
I'm satisfied with this place in general. Nice kitchen, clean room and toilet. But It is difficult to find this place.
---
The flat had all the necessary amenities, with a nice surprise of a coffee express with delicious coffe included. Wifi was very fast and our tv even had a chromecast included. The only downside was a tiny bathroom that made dressing up challenging. 9/10 would stay again.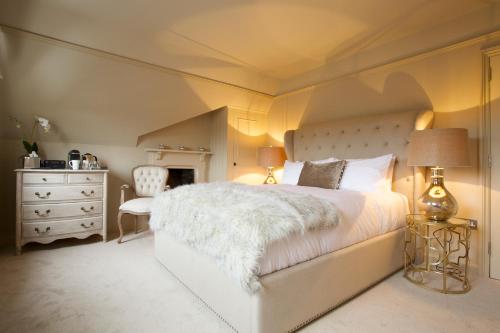 ---
Lovely room, lovely staff and a good location. Would stay again.
---
Hotel apartments beautifully furnished, very comfortable and clean, with fully equipped kitchen
---
We were made very welcome at 38 St Giles. William met us at the small gated carpark and escorted us to the B&B. Our room was on the first floor and had a very comfortable bed, good quality t.v. some nice cake and a very nice bathroom. Breakfast was delicious, homemade jams and bread complimented the generous 'full English'. However, and despite the very comfortable bed...
---
Lovely well kept immaculatly clean place to stay. Teresa and Neil couldnt have been more helpful and a great breakfast to see us off with. Would highly recommend. Thank You !!
---
Good location other than at badly managed. We turned up and had to wait for 30 min as there were no keys where they were supposed to be. Had 3 hungry tired, screaming children waiting to go in. The staff were not competent at managing the situation and when asked to be called by the manager no one even called to bother. The next day we had a random lady turn up for ins...
---
More about East of England
Whether it's your first visit or your fiftieth, East of England is a great destination for a vacation. Agoda.com has a fantastic range of hotels to help you make your trip to this beautiful Region a memorable one. With 349 cities and some of the country's most popular tourist attractions, East of England offers plenty to do and see. Just as it has hotel options to suit every pocket, East of England has activities to suit every interest. Book now on Agoda.com and save up to 75% on East of England hotels.